Time
"Not now", he moaned. He'd rested there for a billion years, waiting.  'Is it time?' a whisper manifested in his mind? "Not now", he said quietly as he looked down at the solitary green and blue spinning globe.  All he had ever known was to watch. He'd watched as the great fires turned the atmosphere black, he'd watched as the bright...
6 tags
4 tags
Guitar Lessons
I'm learning Eugene's Trick Bag at the moment by Steve Vai. It appears in this film. And it's awesome! Check it out on youtube!
3 tags
1 tag
3 tags
4 tags
3 tags
4 tags
"…there is an idea of a Patrick Bateman, some kind of abstraction, but..."
– American Psycho.
5 tags
2 tags
Is tumblr just the same 10 posts being reblogged over and over?
7 tags
Point Break
Sitting here watching Point Break, I thought it would be a good idea for a blog. It's late evening on the 2nd January 2012 (just about), this is my metaphorical 'Point Break'. A moment of change somewhat in my life. This is a time of my lifewhere I need some change. In my job, in the way things are going. It's not that I'm in an especially bad situation at the...
2 tags
The Great Con..
I'm going to draw your attention something which I believe is a major con in the UK at the minute. 'Booking Fees' Just a few months ago I bought a ticket to the Rise Against concert at the UEA in November, namely due to my desire to see Tom Morello support, but I digress. After paying £18 for a ticket, I found myself paying a £1.50 booking fee. And I didn't even give it a...
3 tags
I have no mouth and I must scream.
2 tags
Music theory is hard…
2 tags
1 tag
5 tags
2 tags
6 tags
3 tags
It's such a shame Radiohead stopped making music.
4 tags
Movie Weekend!
I watched Fright Night on saturday night, and I thought it was a really good film, one of the best i've seen in recent months. It was just an enjoyable horror film that didn't take itself too seriously. On friday night I watched Apollo 18, which fell a bit short in my opinion. It DID take itself too seriously, and was presented as a documentary, which was not necessarily needed. ...
"If you look into the past, the past will look into you."
– Robert Wilde.
2 tags
2 tags
4 tags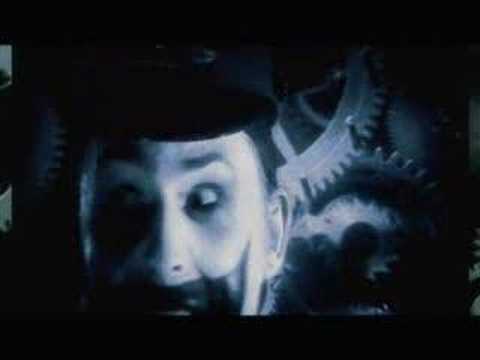 3 tags
1 tag
A Change of Scenery
I've changed the theme on my tumblr. I hope you guys like it. I like to go for something simple, so you just see my posts and not hundreds of sidebars. Peace~ ~Robert.
4 tags
4 tags
3 tags
I Think I Should Write Something Here
I'm at a strange place at the moment. I am getting increasingly tired of my so called 'work'.. So called as it seems anything I do there can't really be seen as work. I'm feeling that I may turn my hand to writing. I am not entirely sure if writing is something I am particularly good at. I guess it's up to you, the reader. That's if there are actually any...
3 tags
2 tags
If anyone were ever to make a film about me, I'd have them call it, 'I, Robert'.
1 tag
I'll never know the answer, To the question that tears and my soul. One day i'll creep close, But that day i'll certainly be old. I do not wish for riches, Health is not something I need. All I need is love, To be the best man I can be.
2 tags
2 tags
I wish I had false teeth - So instead of going to the dentist I could just pop my teeth in the post.
1 tag
2 tags
3 tags
dannyjahndrew: Listen. Foo Fighters -...
2 tags
3 tags
My Gmail account has 22777 emails in it. I think it's becoming self aware.
3 tags
3 tags
Screaming Bloody Murder
Brand new album from Sum 41. Very different from their previous stuff, I think I like it!
Watch
Check out more from Jake and Amir (You definitely should!) Here
3 tags
Crazy pictures of the Japanese road repaired in... →
3 tags